The NCC requires fire stairs in multi-storey buildings for the safe evacuation of all occupants during power outages and emergencies. To meet both the requirements of the NCC and Australian Standards, fire escape lighting is often illuminated 24 hours a day, 7 days a week, resulting in significant energy wastage and inflated power consumption costs.
The WBS energy-saving fire stairs lighting solution delivers savings of up to 90% by dimming down all emergency and non-emergency lighting to 20% brightness when unoccupied. For improved occupant safety, all the lights are wirelessly networked and equipped with movement sensors to light up the path ahead of occupants.
The WBS wireless networked dim-down technology delivers vast energy savings by dimming down the lights in unoccupied areas to 20% brightness.
By utilising LED and networked dim-down technology, WBS offers inhabitants increased visibility, safety and comfort by lighting up the area ahead of them.
By utilising the WBS dim-down solution, all lighting compontent will benefit from a longer life-span as a result of the decreased load and operation required
Additionally, the WBS wireless energy-saving dimming network can be extended to all corridors, car parks or other common areas throughout the building, providing occupants with light ahead of their path as they move through the complete building.
All WBS energy-saving projects are backed by an industry-leading 5-year warranty which covers all emergency and non-emergency lighting, including battery replacements.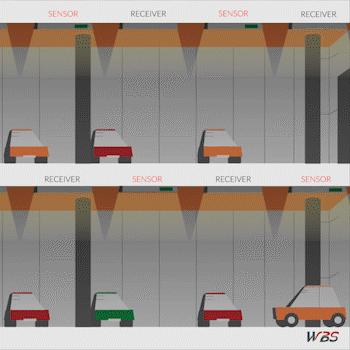 Energy-Saving Case Studies
With over 8 years experience, WBS Technology has completed over 312 energy-saving projects, achieving over $18,000,000 saved on common area electricity bills for clients.
Contact WBS today to get an obligation-free energy-saving fire stairs lighting quotation complete with estimated kWh, electricity, maintenance savings and government rebate. Visit our energy-saving solutions page to learn more.