Energy Savings (per annum)
Maintenance Savings (per annum)
Energy Saving Scheme Rebate
WBS Technology replaced 81 fluorescent lighting fixtures in the car parks and fire stairs of the Doncaster Avenue complex. The 82% energy savings achieved was a result of LED fittings utilising dim-down technology. A conclusive recommendation from a respected source has allowed WBS to showcase the energy and maintenance savings associated with the new lighting fixtures installed.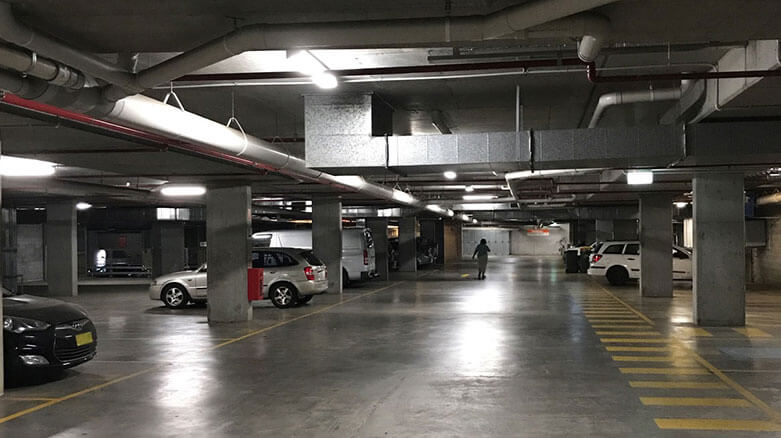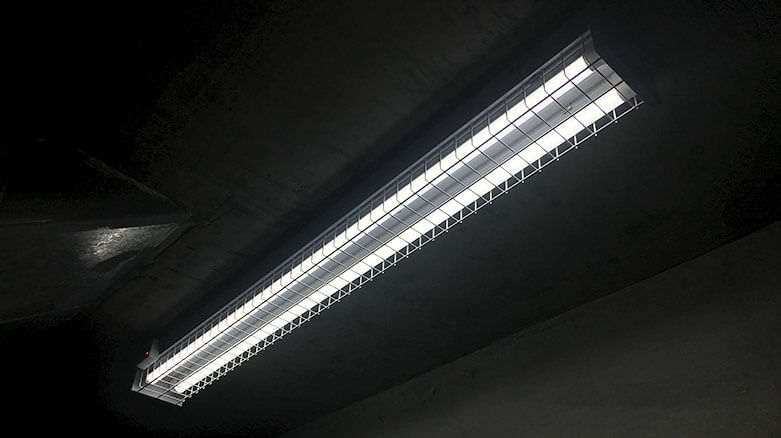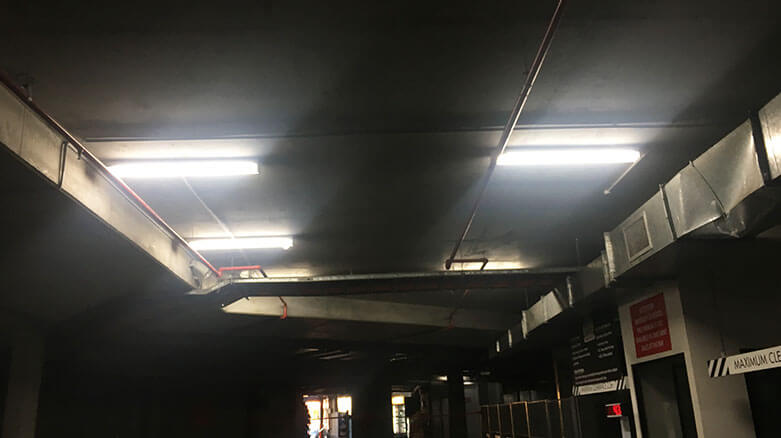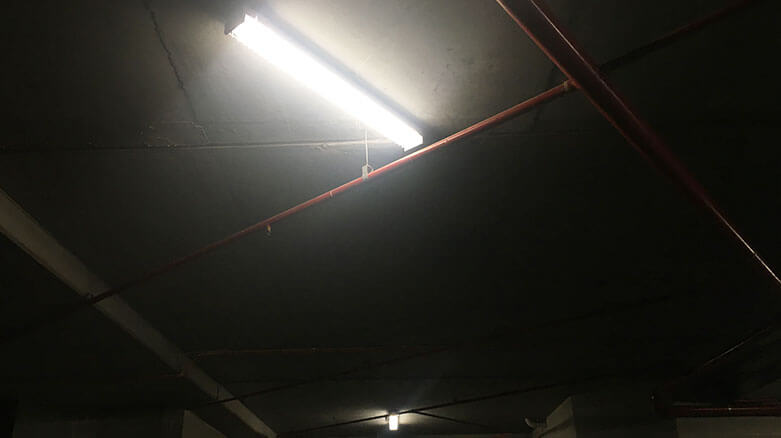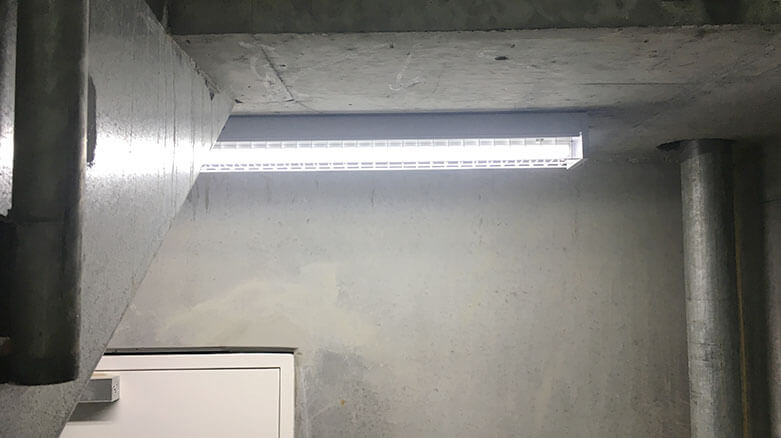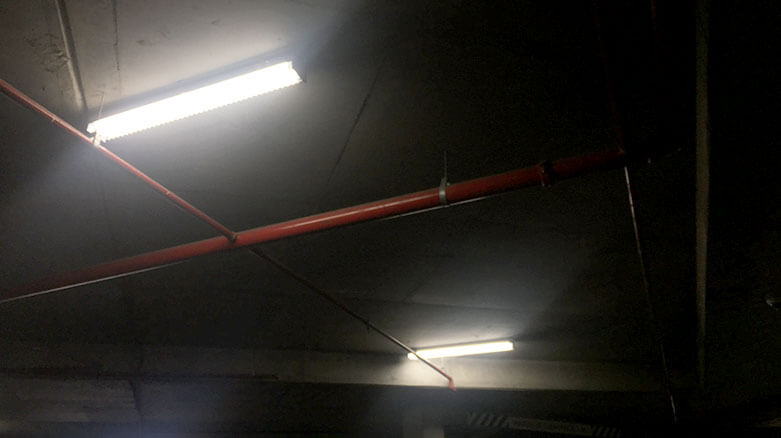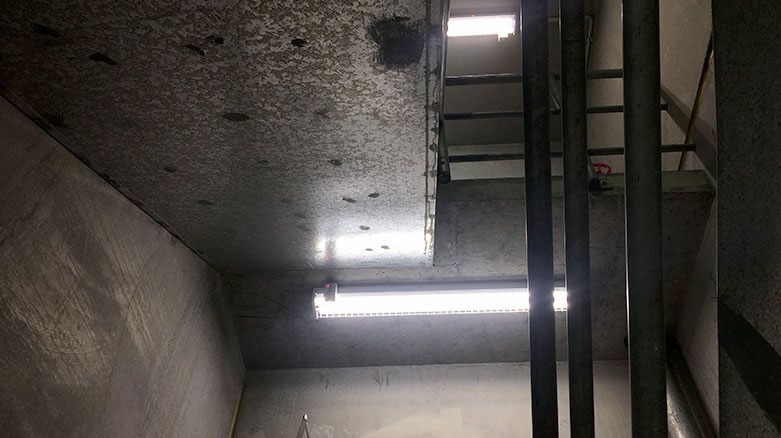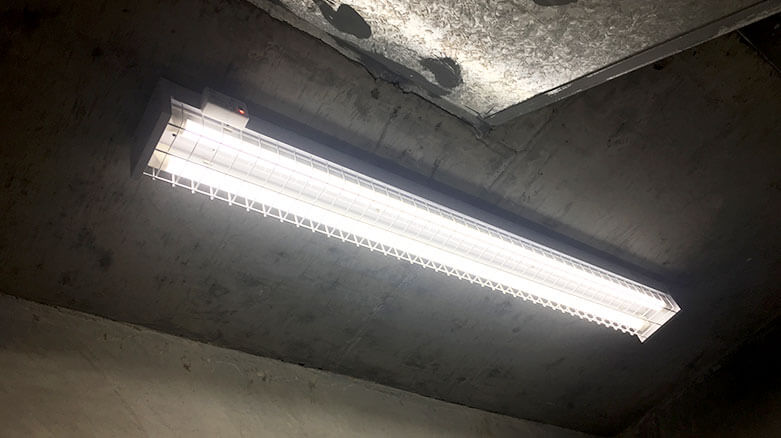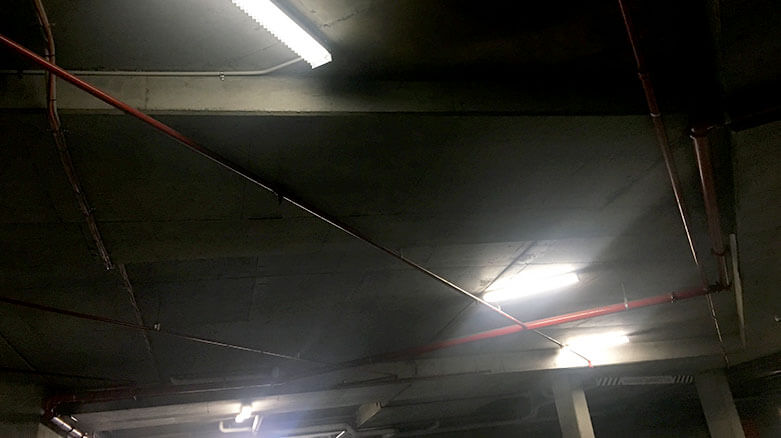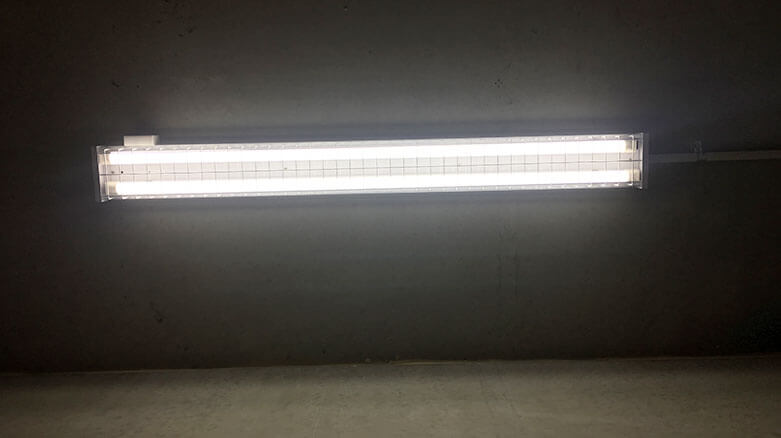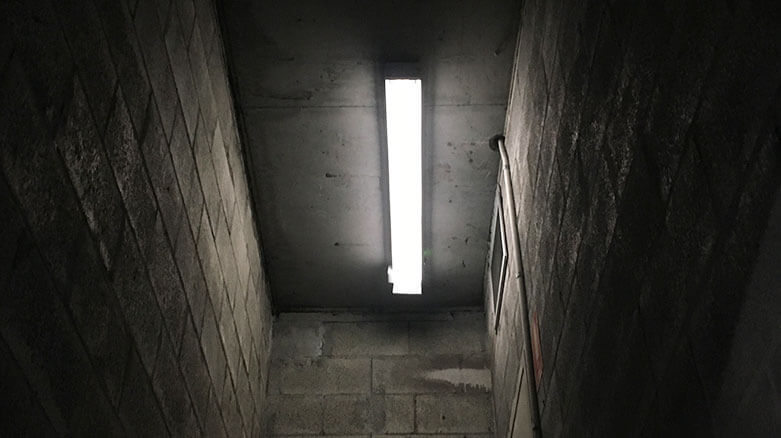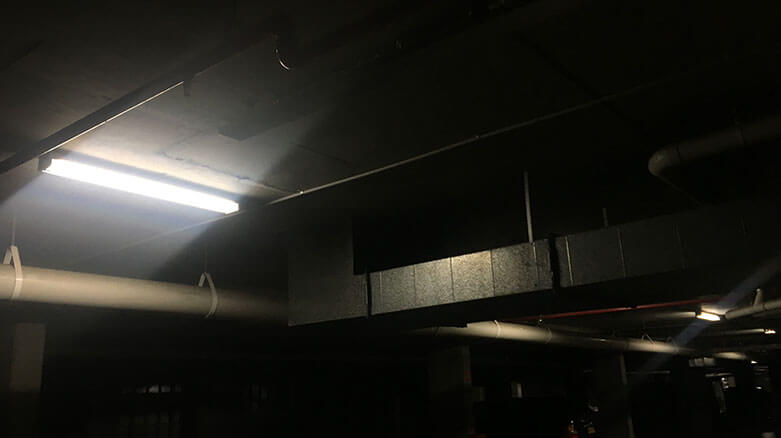 The previous emergency and non-emergency lighting structure in the car parks and fire stairs of the Doncaster Avenue complex utilised fluorescent fittings with no energy saving controls. This resulted in significant overhead expenses due to the energy inefficient and cost ineffective nature of fluorescent lights. The continual replacement of fluorescent bulbs was unsustainable, unsafe and unpractical. 
The challenges faced by the Doncaster Avenue complex were easily amendable due to the energy efficient and cost effective design of WBS LED light fittings with dim-down technology. The use of LED fixtures with energy saving controls produced energy savings of 84% and maintenance savings of $2,426.
The introduction of LEDs has greatly impacted both the energy and maintenance savings capabilities of the Doncaster Avenue complex. LED lighting fixtures:
Emit light through its energy rather than using heat to produce light.
Possess a longer life expectancy compared to fluorescents meaning bulbs will not require constant replacement.
Consumer less power than fluorescents making them more energy efficient.
Maintain brightness over an extended period of time, hence not requiring replacement.
Consume only a portion of the energy required by fluorescent technology, thus conserving energy.
Maintain the ability to be dimmed, further conserving energy.
The installation of LEDs alone has heavily contributed to the energy and maintenance savings achieved. The use of LED fittings has allowed for dimming technology to be added and further contribute to energy and maintenance savings.
WBS dim-down technology operates via the instalment of microwave sensors on lighting fixtures located at points of entry. As movement is detected, the sensor transmits wirelessly to all light fittings in range with receivers to illuminate to 100% brightness. When no movement is detected, lights are dimmed to 20% to reduce energy consumption. Utilising this technology has resulted in obvious energy savings as well as increased comfort and security for tenants of the building.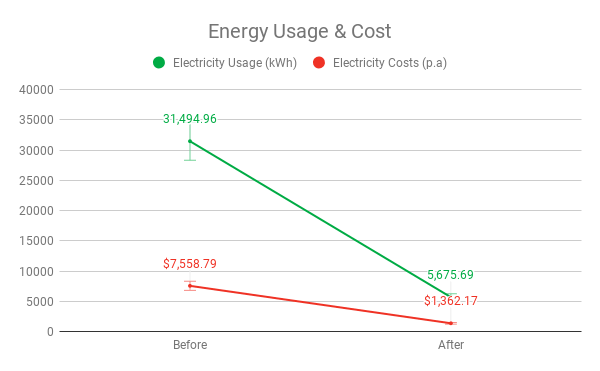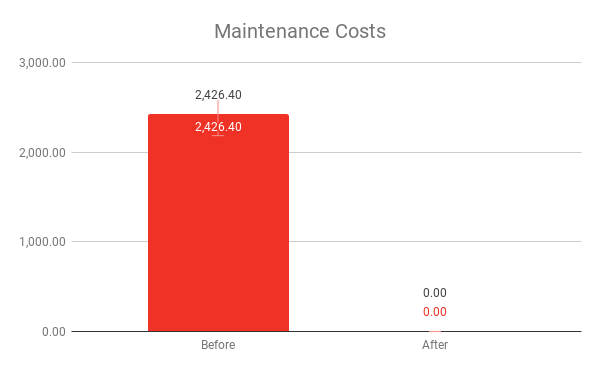 Via the use of LED fittings with dim-down technology, WBS was able to achieve energy savings of 25,819.27 kWh per year which on average equates to $6,196.62 savings on the energy bill. WBS was also able to eliminate an estimated $2,426.40 per year on emergency light maintenance. This was as a result of the long lifespan of LED lights and the fact that lights weren't operating at full brightness 24/7.
WBS Technology were successful in achieving significant energy and maintenance savings for the Doncaster Avenue complex.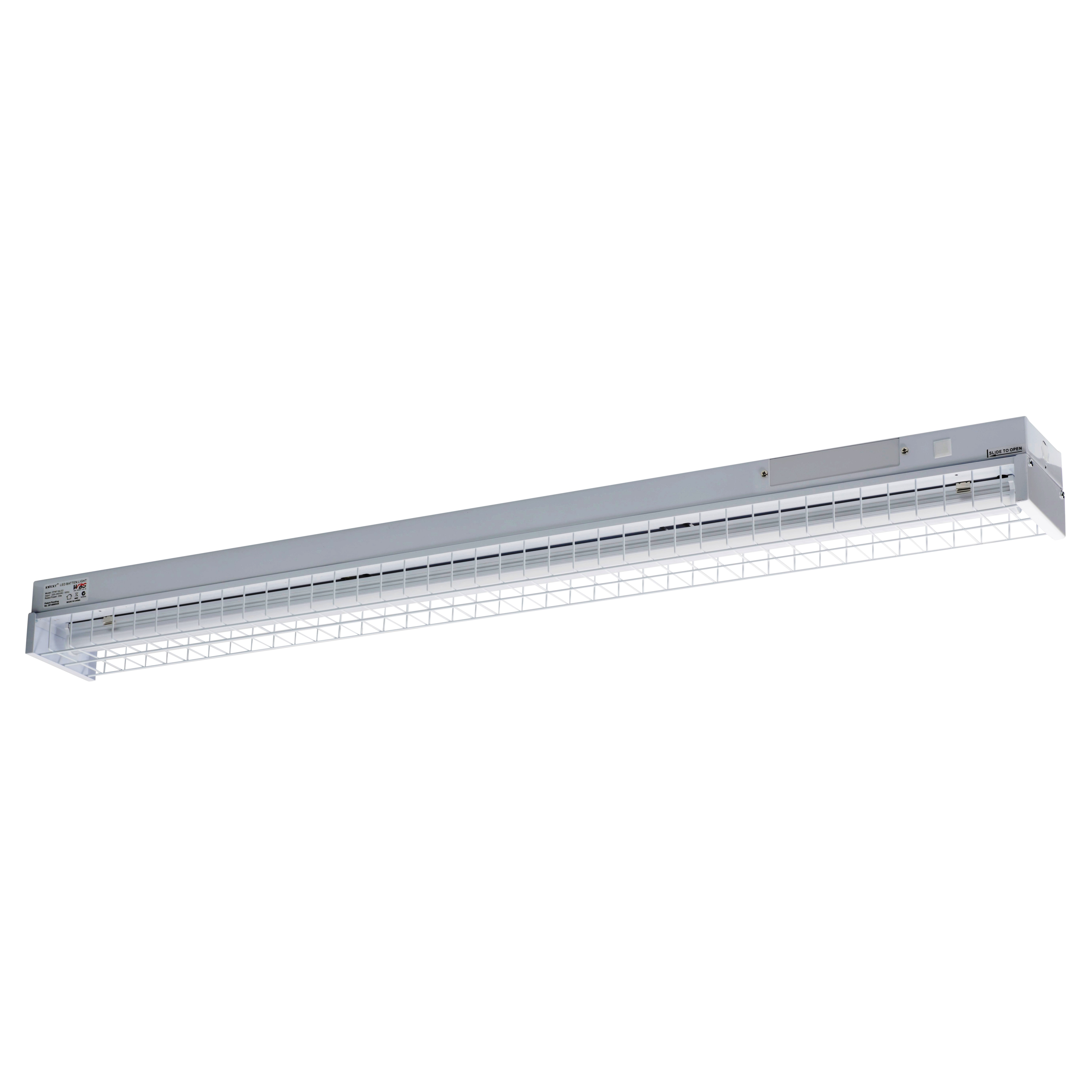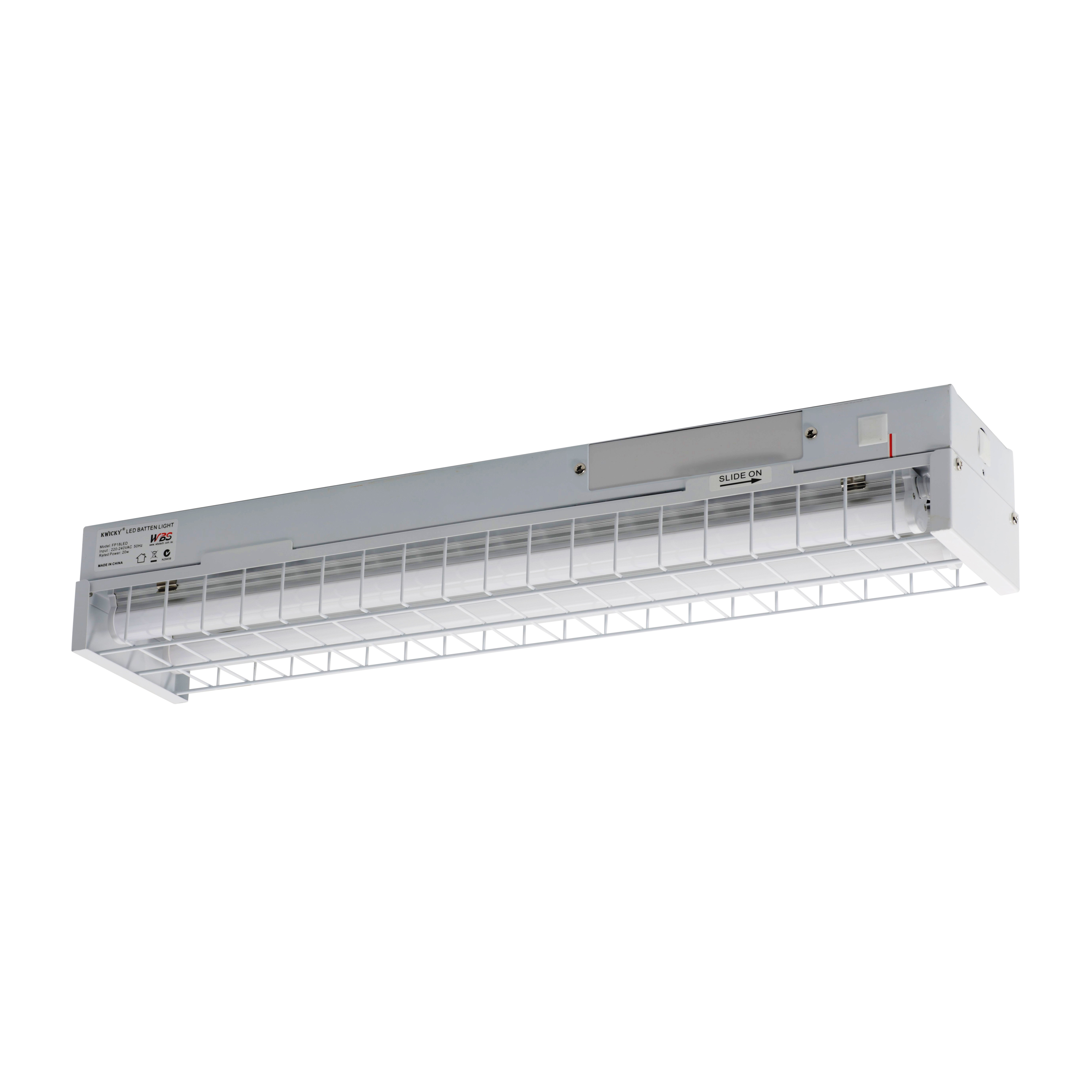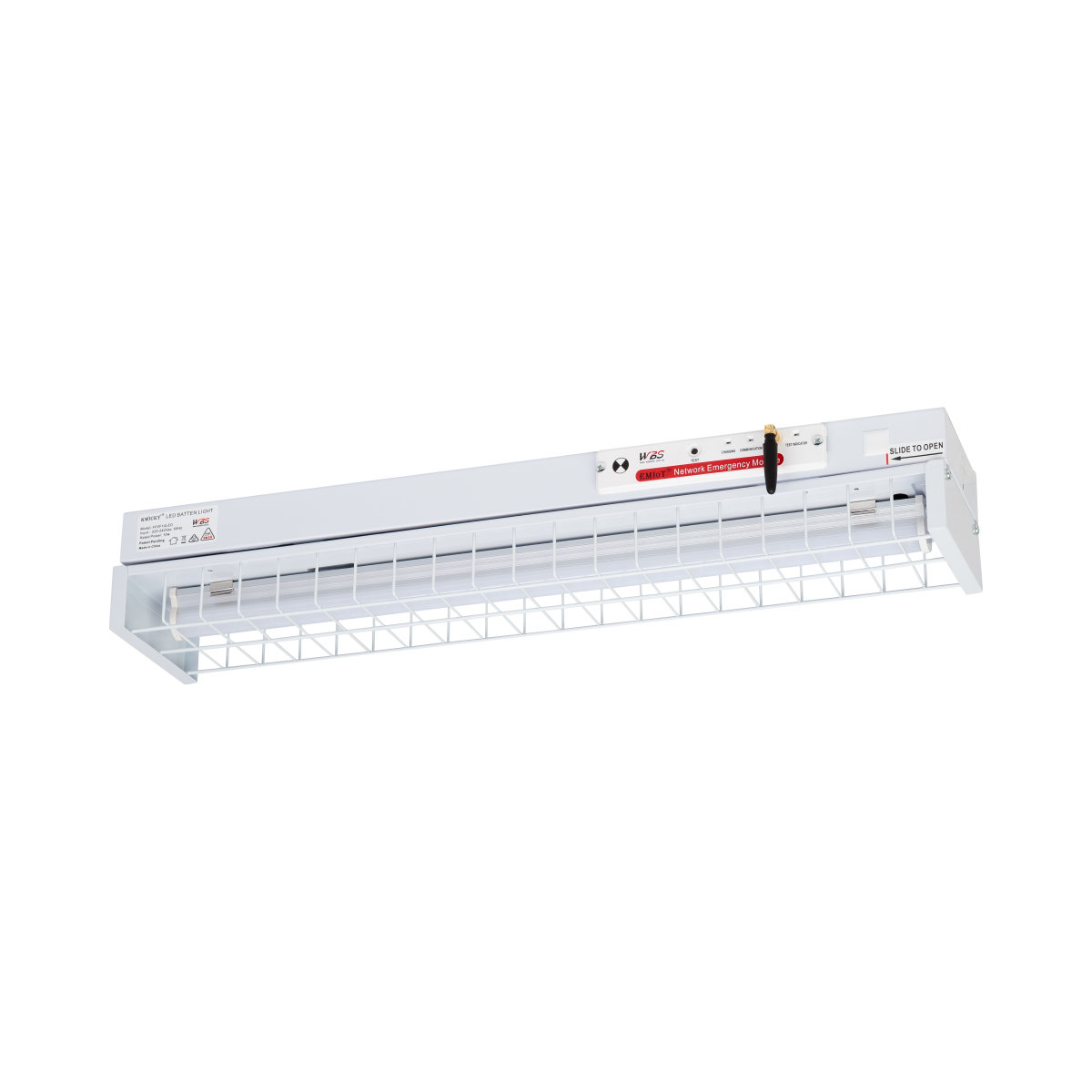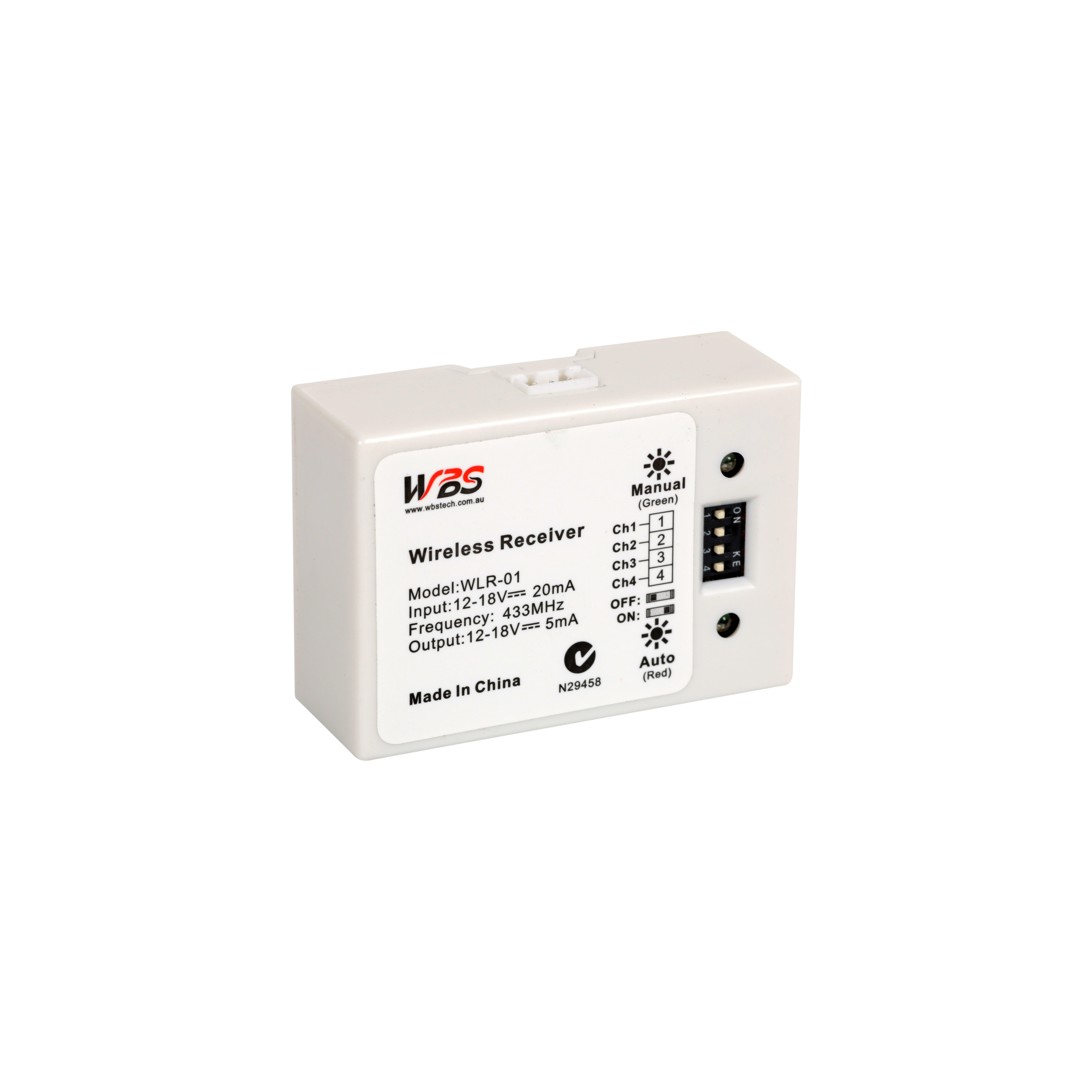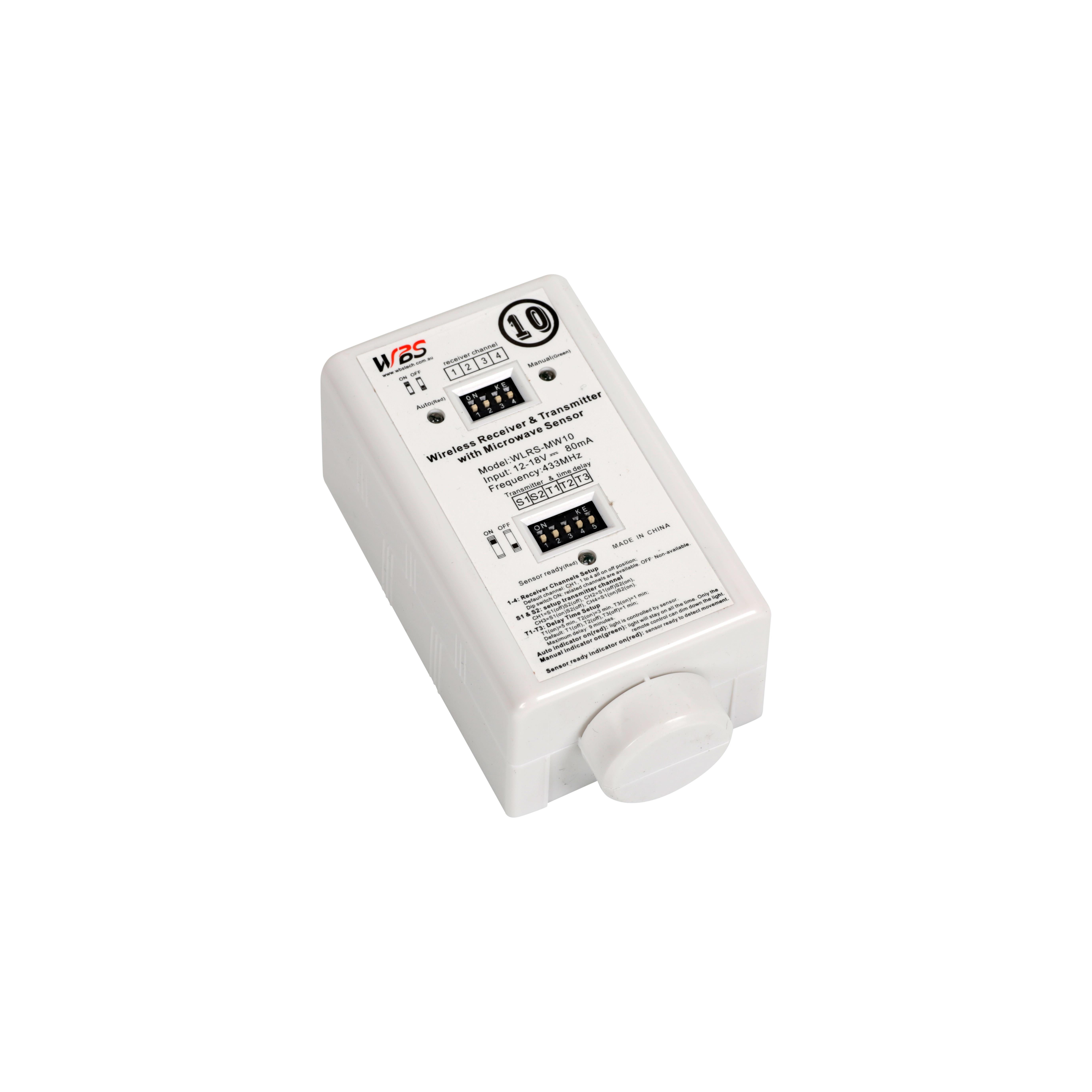 "Part of my job is working with a range of service providers. I've learnt that communication saves so much time and lessens the eventual frustration of not getting what was promised or quoted. To my amazement, the WBS technician advised me of his arrival and departure and any issues. It was quickly realised that he could be provided with the master key and security fob to the buildings. On his departure daily, he advised these keys had been returned to the lock box. A small thing... not really. It was a pleasure to meet and work with someone that I didn't have to chase up after, someone who has the same higher standard work ethic.

Martin

Building Manager - Capella Maintenance
Let's Start a New Project Together!
Call us on 1300 927 533 or fill out the contact form and one of our friendly lighting experts will get in contact with you.
High-Quality LED Lighting
Emergency Lighting Systems